Top 5 WooCommerce Themes For 2022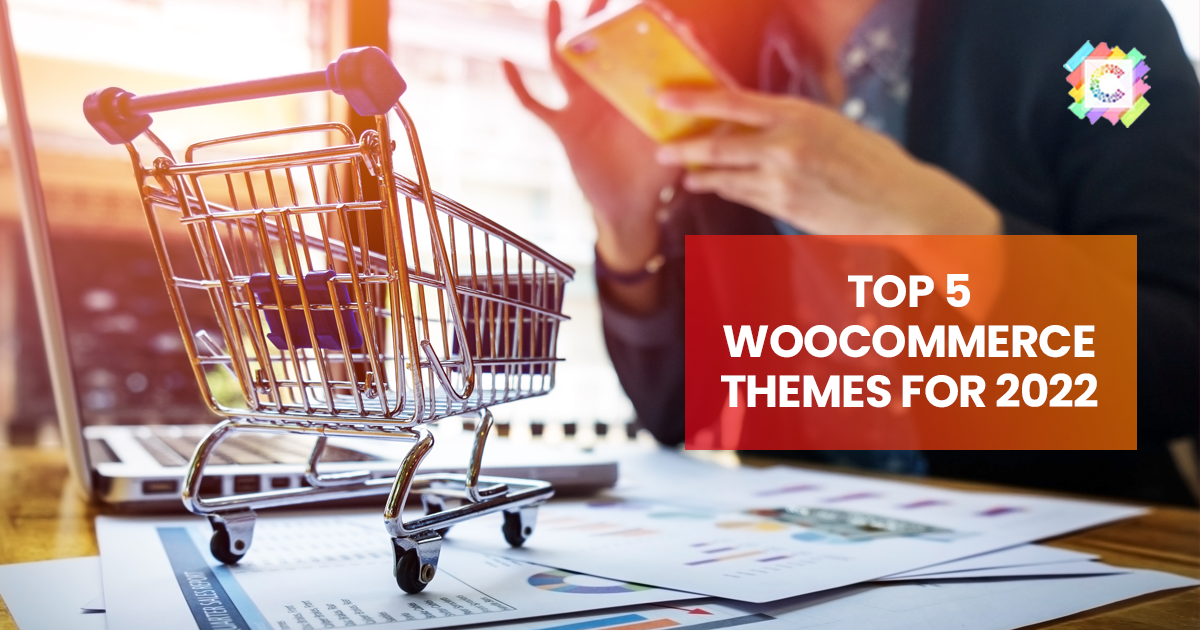 The best WooCommerce theme is a heated issue of debate, largely because it is difficult to provide a fair assessment. Many theme developers make the promise that their theme is the best. In-depth, unbiased analysis, on the other hand, helps us to find the go-to themes on which we can depend on a regular basis, especially when constructing websites for several customers using one or two themes.
There is no ideal way to determine which WooCommerce theme is the best, but there are several tools that we can use to focus on the themes that require special attention for their performance.
Top WooCommerce Themes
Here are our top 5 picks WooCommerce themes:
#1. Orchid Store
The Orchid Store WooCommerce theme offers a versatile and fashionable perspective on the modern online store. It's ready to use, thanks to WooCommerce integration and a variety of additional eCommerce plugins.
ThemeBeez, the theme creator, provides various demos to test out a quick tweaking experience that will finally look beautiful on all devices once the website is released.
Elementor integrates nicely with Orchid Store, so you can use the WooCommerce elements from there. You may also use the tools included with Orchid Store, such as the giant menu builder and the wishlist feature.
#2. eStore by ThemeGrill
Instead of overloading the website with too many boxes, the eStore theme delivers a clean, minimalist online shop design for engaging clients and drawing attention to certain parts of the site. It does, however, continue to support a number of widgets and banner spaces. It also includes a lovely header module with a dynamic shopping cart symbol, favorites button, and other features.
The eStore theme was created by ThemeGrill, a well-known WordPress theme developer. There are a couple of different ThemeGrill eCommerce themes available, however, throughout our testing, we discovered that eStore had the best speeds. In terms of customization, you may select from four eStore demonstrations, one of which concentrates on fashion and another on technology.
The eStore theme looks great on mobile devices and offers a plethora of customization options for the homepage and shopping areas. It's well-known for its speed and lightweight construction, so it's encouraging to see that the acclaim reflects our test findings. Aside from that, each ThemeGrill theme comes with great customer service, supporting you along the way as you create sites for customers or yourself.
#3. Astra
Astra is among the most popular WordPress themes, including over a million downloads. The theme may be modified and adjusted to match any website.
Astra includes over 150 pre-built templates created with popular page builders including Beaver Builder, Elementor, and Gutenberg. Each template is designed for a certain industry or website, such as fashion designers, jewelers, product firms, yoga teachers, and others. Visit see all of these themes, go to Astra's website.
Most notably, the basic theme is merely 50KB in size. This allows it to load quickly, which is important for selling things. Customers, after all, do not want to wait for your website to load. Astra is among the most popular eCommerce themes for WordPress and works really well with WooCommerce.
Astra is completely adjustable in terms of design. You may use a drag-and-drop interface to construct headers and footers, as well as adjust colors and fonts and utilize different layouts such as grid, list, or masonry.
#4. Kadence
While evaluating the quickest WordPress themes, we came across the Kadence Theme as a recommendation. It provides high-end speed as well as a variety of aesthetic builders for changing your site's header and nearly all of its other features.
The theme includes WooCommerce integration and various demos to help you get started with your online store with little design work. Each template supports WooCommerce functionality, but some also include eCommerce-specific design features such as shopping carts and product portfolios.
#5. StoreVilla
StoreVilla provides an attractive and simple design process for sectors like fashion, jewelry, and lifestyle firms, complete with an online shop and built-in customization capabilities. With thousands of installations and a developer-friendly layout that performs well for SEO, customization, and adaptability, this WooCommerce theme has a sizable fanbase. It's sold by AccessPress, a seasoned developer including over 100 plugins and 60 themes to its name.
The StoreVilla theme's overall design includes a sleek menu and header region with interactive elements such as a shopping cart symbol and a wishlist. There is a section where you may insert store contact information to provide support, as well as an editable search/filter box with a selection and search field to help consumers find goods.
How to Pick a Good WooCommerce Theme?
Keep these factors in your mind while getting a WooCommerce theme: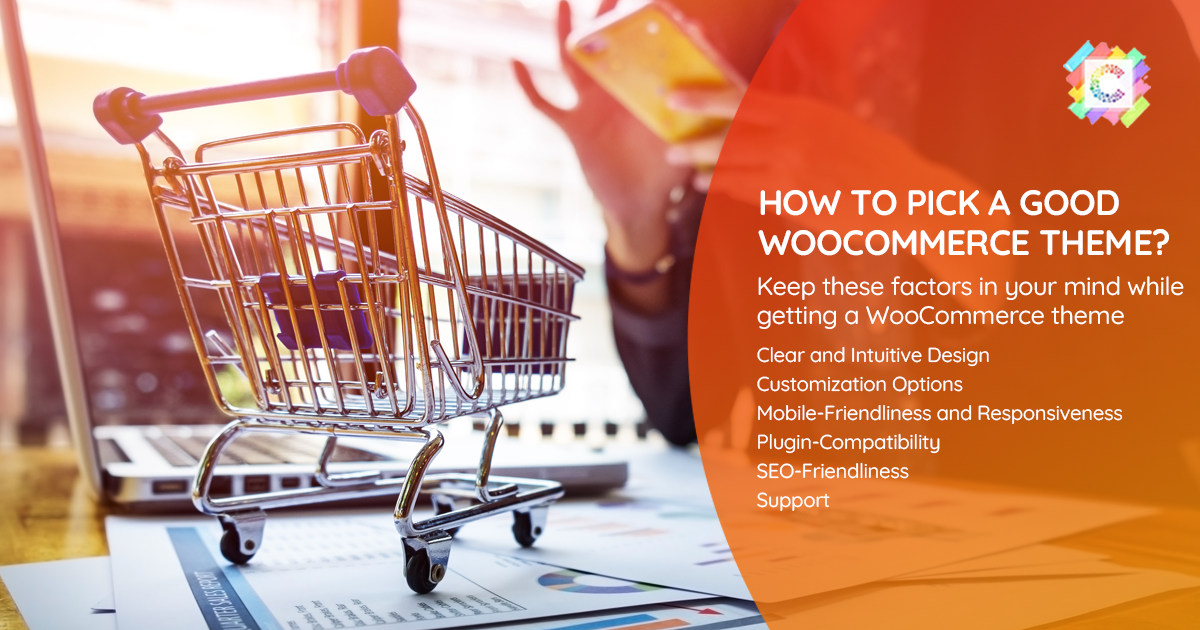 Clear and Intuitive Design
According to studies, 94% of the reasons for rejecting or abandoning a website were design-related, with only 6 percent being content-related. Another survey found that 38% of consumers will abandon a website if the design is unappealing.
If you want your customers to spend more time and money with you, give a straightforward and obvious design. The theme you pick should be simple and not distract visitors with unnecessary sidebars, widgets, and so on. Colors, fonts, and text you use all have an impact on how users behave and interact with your site.
Customization Options
Whatever theme you buy or install, you'll need to make some design and modification changes to satisfy your branding standards. You should be able to alter or update colors, widgets, backgrounds, typography, sidebars, and product catalogs using the theme.
Mobile-Friendliness and Responsiveness
Consumers have grown more comfortable purchasing on mobile devices. As per Adobe, Cyber Monday sales in 2019 reached a new high of $9.2 billion, with smartphones accounting for $3.0 billion of that total. That is, nearly 33% of all purchases were made by mobile devices. This tendency will continue to develop in the coming years for mobile commerce.
To avoid losing visitors and revenue, you must make your eCommerce business mobile-responsive and device-independent.
Plugin-Compatibility
To run a successful WooCommerce-powered online business, you will most likely want many plugins for various reasons like checkout optimization, shipping options, payment options, social networking, and SEO.
WooCommerce is compatible with a wide range of extensions, plugins, and add-ons. The theme should be able to link to various plugins that you require quickly.
SEO-Friendliness
You should not overlook SEO as an eCommerce business, therefore make sure that all components of your website are SEO-optimized, including the theme you use to design your website.
The theme should have a basic code foundation, employ the right title tags, header tags, and meta-tags, incorporate the required Schema markup, and include extra features like optimizing breadcrumbs and AMP parameters to allow you to implement SEO best practices.
It's also critical that the theme is lightning quick. According to studies, even a 1-second delay results in a 7% loss in conversions, and site speed is a component of how Google positions your site in search engines.
Support
Any product you buy or download should come with strong support, whether it's a comprehensive knowledge base, video lessons, or even specialized 1-on-1 assistance.
As you establish and grow your eCommerce website, you will have to refer to or seek help, therefore support is essential when considering any WooCommerce theme.
Conclusion
According to studies, 94% of the reasons for rejecting or leaving a website were design-related, with only 6% being content-related. Another survey found that 38% of consumers will abandon a website if the design is unappealing.
If you want your customers to spend more time and money with you, give a straightforward and obvious design. The theme you pick should be straightforward and not confuse users with heaps of needless widgets, sidebars, etc. Colors, typefaces, and text you use all have an impact on how users behave and interact with your site